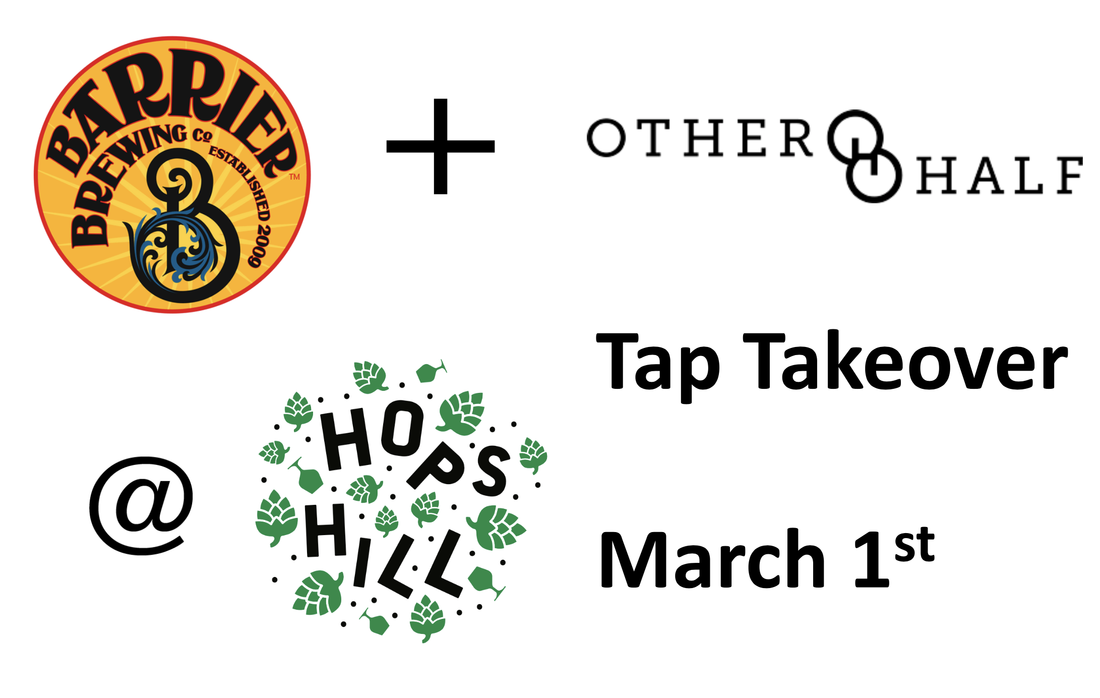 ​Hops Hill 3rd. Anniversary

Wednesday July19th starting at 12pm
​
It has been 3 years of great success at Hops Hill. Thanks for the support; we could not have done it without you.
The Hops Hill family would like to celebrate all that with you on
​Wednesday July 19th.
Door opens at 12pm until very late.
Like every year we will have very special beers on tap as well as in casks, bottles and cans.
This year we'll have more space as we rented for that day the space connected to us know by Jack Theater.
Many of our loyal customers will be performing along.

Also as usual, we have our famous give away raffle, which will happen every hour from 5pm to 12am. Prizes include Hops Hill Shirts, hats and Hill Farmstead Bottles.

Tap List:
Anchorage Galaxy
Barrier Hops Hill Collaboration IPA
Hoften Dormaal Kriek
Lover beer For Fan
Other Half DDH Forever Simcoe
Suarez Homespun
Transmitter L1 Pilsner
Other Half / LIC Drop A gem
Maine Lunch
Dark Horse Bourbon Barrel Aged Plead the 5th.
OEC Orenji
Cidre Dupont Calvados
Grimm Sumi Cacao
Aecht Schlenkerla Helles Lagerbier
Old Style Yahamai Genshu – Sour Sake

We also have some bottle pour of "Kane Sunday Brunch".
Also 2 cask Beers from "Barrier Brewing Co." Dry Hopped Tanto and Money IPA with fruit added.

Please stop by and let's celebrate.

Barrier & LIC Take Over Hops Hill
Saturday February 25th All Day

We are excited to kick the 2017 NYC Beer Week by letting our friends at Barrier Brewing Co. and LIC Beer Project take over our taps. Please stop by for some amazing beers.

Tap List:
Barrier Sloop Money Bomb
Barrier Other Half Don't Sweat the Technique
Barrier Stateside Trees
Barrier Money IPA
Barrier RipRap
LIC Hollows
LIC Ardent Core
LIC Visceral Emotion
LIC Higher Burning
LIC Cannons

​
12 Days of Xtreme Maltiness

Begining Tueday December 13th., we'll be ringing in the Holidays with 12 Days of Extreme Malty Beers. Each Day, we'll be unveiling one new beer on Tap. We have some Monumentally delicious offering that we are very excited to share with you. Get ready for some malty madness.

Please help us pick a beer for everyday of the next coming 12 Days.
Tweet at us, facebook Message us, email us ,call us, please let us know what you like next and we will go with the popular vote everyday.


Probable Line Up:

The Bruery 9 Ladies Dancing
Omnipollo Yellow Belly
Prairie Christmas Bomb
Perennial Abraxas
The Bruery Mash & Vanilla
Browerij Kees Cramel Fudge
Avery Mephistopheles
Alesmith Mokasida Speedway
The Bruery Share this Mole
Thirsty Dod BA Siberian
Finback A Thousand Years
Grimm Double Negative
Threes Everything Was Forever
Gun Hill B.A. Void of Light
Thirst Dog Wulver
Threes Nothing is Forever
The Bruery Smoking Wood Mole
Stillwater On Fleek
Off Color DinoS'mores
Westbrook Siberian Night
Alesmith Vietnamese Speedway
Alesmith Hammerhead
Finback B.A. BQE
Prairie Bomb.

Hoppy Holidays & Malty Xmas from the Team at Hops Hill.

Austin, Jeremy, Kenny, Mike and Joe






Joctoberfest 4.0 Wednesday October 26th starting at 2pm

Yes, It is that time of the year again. The End of October, my Birthday. Like every year I'll celebrate that day among my friends at Hops Hill. I put together some of my favorite beers on tap and in Bottles and CANS !!!!!!
You are up for some nice surprises...

As Usual we will be doing an every hour Raffle, but this time, it will be a Hops Hill Crowler (32 fl. oz. ) with the beer of your choice.
( you earn a raffle ticket for every drink you purchase)
1st Raffle is at 7pm and last Raffle is at Midnight.( 6 Raffles in Total)

On Tap so far:

Monkish Stone Kisses
Grimm Apricot Rebus
Oxbow Freestyle 38
The Bruery Melange 14
Prairie Birthday Bomb
Barrier Money IPA
Grimm Awoogah IPA
Del Ducato Beersel Mattina
Nøgne Ø Imperial Stout
Other Half Double Mosaic Dream
Strong Rope The 14th Mile
Urbitarte Sidra Natural
Indian Ladder Seckel Solution
Thistly Whiskey Cider

Stay Tune for More Updates.





Hops Hill Is Turning 2
Yes, we are turning 2.
At first we thank you all for being a huge part of our success. Please join us for a big Beer Day.
​
Wednesday, July 20th. starting at 11am.

Firstly, we will be launching our Newest Beer,
"The Hills Have Hops" which was made for our 2nd Anniversary by our Friends at Barrier Brewing Company, Bottles will be available for purchase initially only at Hops Hill.
in Addition , we will be tapping some rare kegs from our cellar, and a special keg by Joey T. our Mad Scientist Bartender.
Also will be putting a Very Special list of bottles just only for that day.
And Lastly Lots of Cans as a special treat!!!!!!

And as always, Our Famous Raffle...and I'm feeling Very Generous this time...
​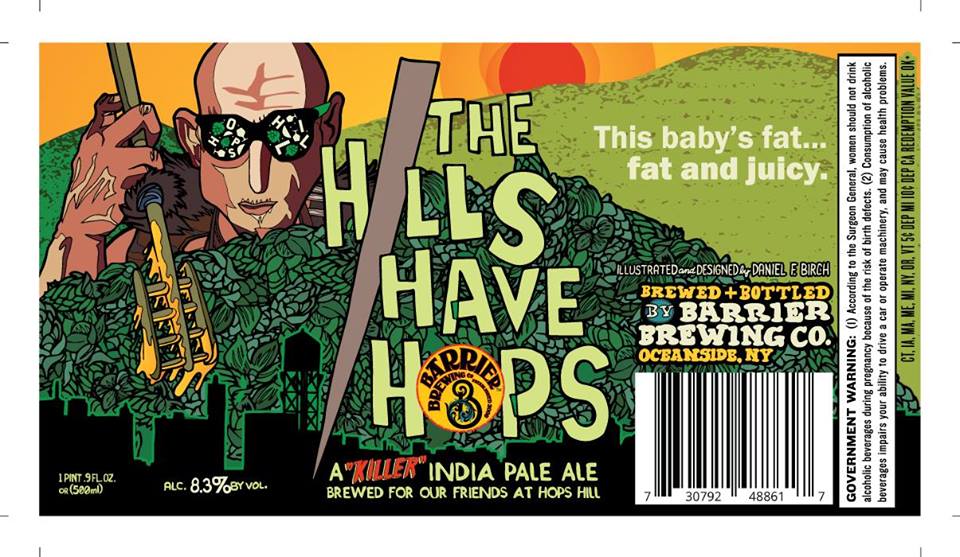 Jack's Abby Tap Takeover
Wednesday 4/12/16 starting at 2pm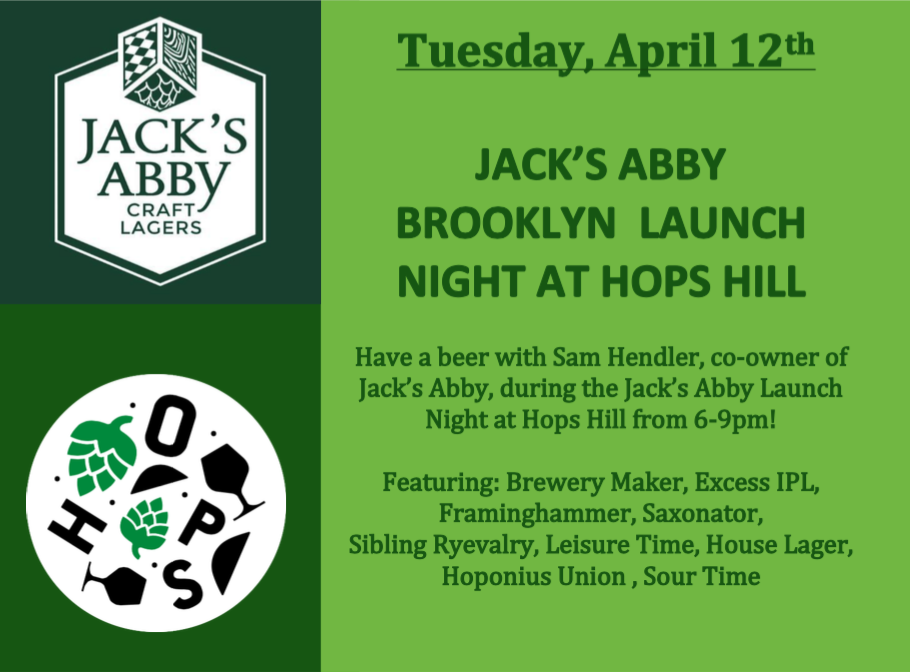 ​
---
Barrier + Grimm + Other Half = Tap Takeover
Wednesday, February 27th. Starting at 2pm.
​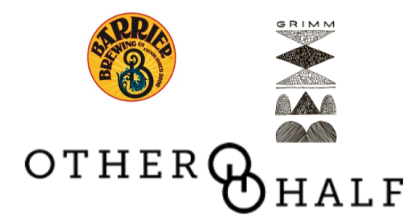 ​The Title of the Event says it all.
We open our doors at 2pm until late.
Pouring:

Grimm Maple Bourbon Double Negative
Grimm Subliminal Message
Grimm Lambo Door
Grimm Super Spruce
Other Half / Barrier : Make it Rain
Other Half Canni'baal Brett saison
Other Half Mosaic Is President
Other Half Peachwood Oak Aged Sour w/ Peaches
Barrier / Other Half : Half & Half
Barrier Money IPA
Barrier Morticia 2013
Barrier Chin Up


​




---

​Finback & Barrier at Hops Hill
Wednesday, January 27th starting at 2pm


We are very exited to host an event with our favorite people, Basil, Kevin and Ian of Finback.
They will be bringing different varieties of their great BQE and plus some new limited releases.
Our Friends from Barrier decided to join too, so let's double the pleasure.

So far on Tap:

Finback:
Bourbon B.A. BQE
BQExC
Apple Brandy BQE
Red Shift Sour
Water on Mars Red IPA
Missing Time- Black Saison
Massif

Barrier:
Money IPA
Morticia Oak Aged
Evil Giant
Delicioulus
Rotationer

​
---



​NY ONLY IMPERIAL STOUT NIGHT
Wednesday, January 13 starting at 2pm


We are proud to be the first Bar to host such a unique event.
An Imperial Stout Night by strictly New York Breweries.
Beer Line up on Draft so far:

Barrier Oak Aged Morticia
Finback Bourbon Barrel Aged BQE
Finback Lazy Ax
Other Half We've Been Out Here in Orbit
Other Half Smokescreens + Oilslicks
Gun Hill Anti Imperialist
LIC Evening's Empire
Kuka Devil's Darling
SingleCut Heavy Boots of lead
Transmiiter B2 Imperial Stout

Please stay tune to more additions and to the final beer list.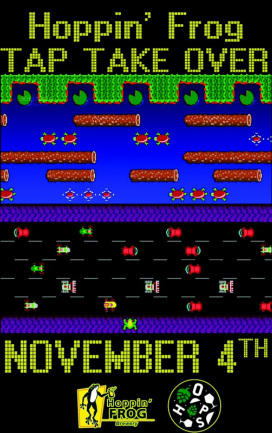 Hoppin' Frog Tap Takeover at Hops Hill,
wednesday, November 4th. starting at 4pm

with limited and rare releases.
Hoppin' Frog Brewery is a small, hands-on brewery in Akron, Ohio crafting award winning beers in the most flavorful styles.
And we are very excited to have seven of their beers on Tap.

Barrel Aged B.O.R.I.S.
D.O.R.I.S.
B.O.R.I.S.
Outta Killer Scotch Red
Gangster Frog IPA
Cafe Silk Porter
Hopped-up Goose Juice
Barrel Aged Double Pumpkin

---


JOCTOBERFEST 3.0 : Wednesday, October 28 starting at 2pm at Hops Hill.

Yes, It is that time of the year again. The End of October, my Birthday and me saying NO to Boring Beers and all The Purity Laws.
Like every year I'll put together some of my favorite beers on tap and in Bottles.
So far, Beers avaliblable:

Cask:
Barrier Money IPA dry hopped with Citra

Draft:
Barrier Daddy Warbucks
Weird Beard Something Something Darkside
Weird Beer Sadako
De Struise Cuvee Delphine
Freigeist Sauer Porter - Raspberry
LIC Beer Project Modern Abberation
Secret Engine Caliente Common
Crooked Stave Petite Sour Pure Guava
Finback Out Of Gamut
Other Half Green Diamonds
Threes Fruit of the Canal
Sidra De Asturias Villacubera
.......

and more beer to be added.
Still working on a crazy bottles list.
Will keep you posted.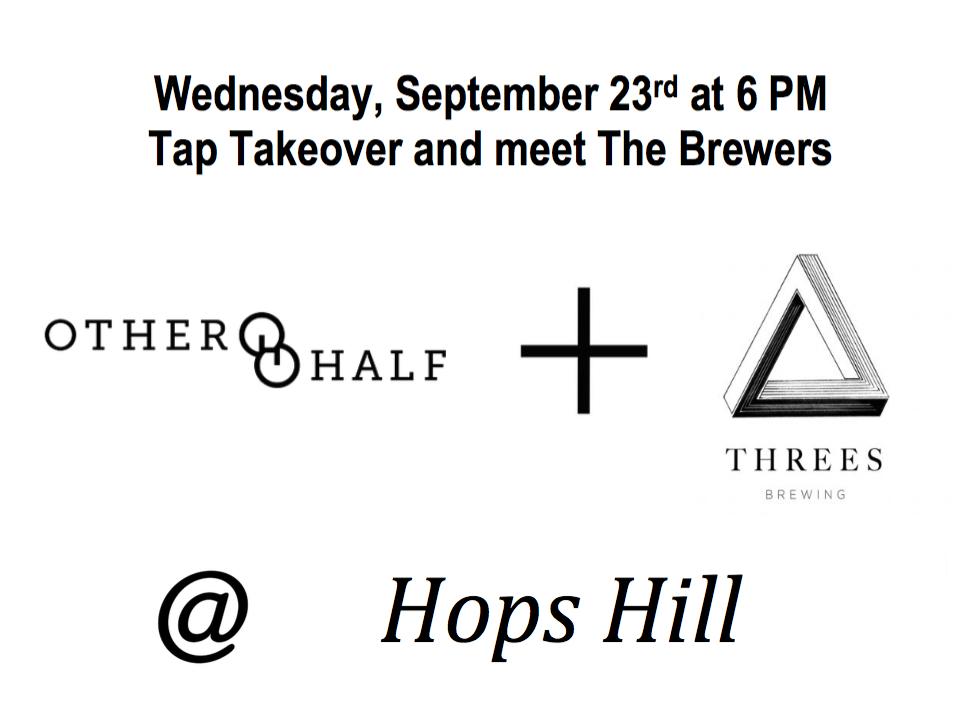 Sours & Saisons Saturday Tap Takeover07/25/2015 starting at 2pm
Please join us for a Sour and Saison Tap Takeover as we saved few rare kegs for that special event. Also we are putting together a great bottle list that will blow your mind.
Stay tuned.
So far on Tap:
Hanssens Scarenbecca Kriek
Prairie Artisan Ales
Brett C
Transmitter Brewing
S4
Crooked Stave Progenitor Noir
The Bruery
Sour In The Rye
Singlecut Beersmiths
Kim
BFM L'Abbaye de Saint Bon Chien 2014
Mikkeller Winbic
Westbrook Gose
Prairie Artisan Ale Standard
Transmitter SYI
Finback Brewery
I Feel The Universe
Bottles:
Coming Soon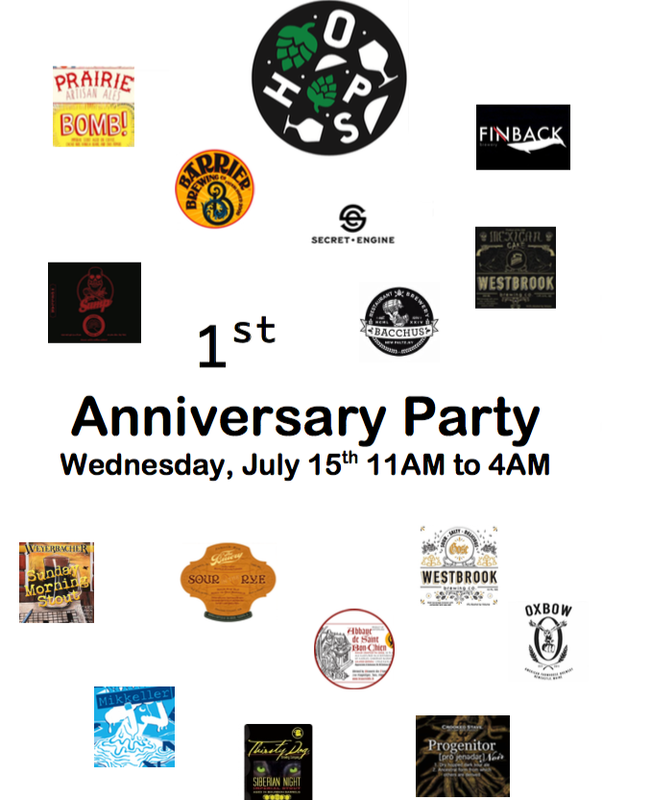 Our 1st. Anniversary

Dear Hops Hill Friends,

First of all, we thank you for supporting us for the last few months.

To our loyal customers, we could not have done it without you.

To our beer distributors, Big Thanks for providing us with the best available beers on the market.

To all the local Breweries, you made our job easy, Always Fresh IPAs, made with passion and self distributed too.

Please stop by on Wednesday, July 15th and celebrate with us our 1st. Anniversary.

We will be open early at 11 am and the party will go until 4 am.

We will be pouring some amazing beers that we have been saving for a while for that special occasion.

We will also be featuring some special rare bottles by the glass.

We hope to see you. Here is a partial list below and more to come.


Draft:
•Westbrook Mexican Cake
•Prairie Bomb
•Perennial Sump
•Westbrook Gose
•Prairie Omniprairie
•Bruery Sour In The Rye
•Abbaye de Saint Bon-Chien
•Weyerbacher Sunday Morning Stout
•Crooked Stave Progenitor Noire
•Thirsty Dog BA Siberian Night
•The Brewery at Bacchus Valerie
•???????



And we are very excited to also have on Draft, 3 different Collaborations with 3 Different NY Breweries.
•Barrier: Citra Hops Hill IPA
•Finback: Rum Barrel Aged Imperial Stout(BQE?) with a kick (surprise!)
•Secret Engine: Hops Hill Pilz.

Bottle list will be added shortly.

Please check our Facebook page for daily updates and beer additions.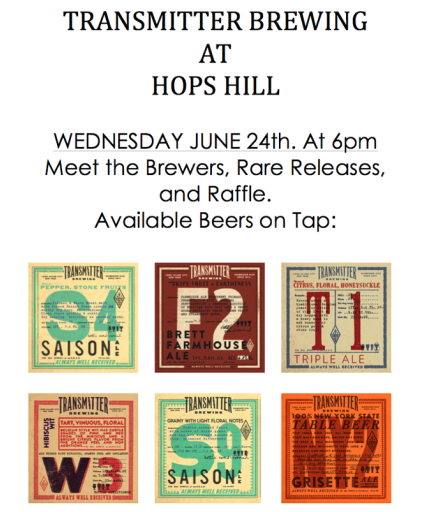 We are very excited to welcome Transmitter Brewing of
Long Island City for a tap take over at Hops Hill. Please stop by, meet the brewer and of course try to win some of the rare bottles available at our famous Raffle
(get a raffle ticket for every beer you buy, raffle is every hour starting at 8 pm. Prizes include 1 bottle of Cantillon Gueuze and more)


















---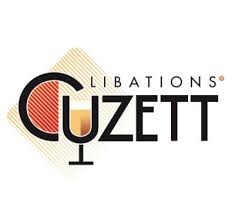 Meet the Brewer: Cuzett Libations and Revenge of the Emu

05/20/2015 6:00 pm - 8:00 pm


It's another great beer and "meet the brewer" night at Hops Hill, as we welcome Chris Cuzme, who is bringing his latest creation, Cuzett Libations' Revenge of the Emu, an all-Galaxy-hopped Australian Sparkling Ale. It was just brewed at Greenpoint Beer Works in Clinton Hill around the Corner from HOPS HILL, so it should taste as fresh as it gets.

---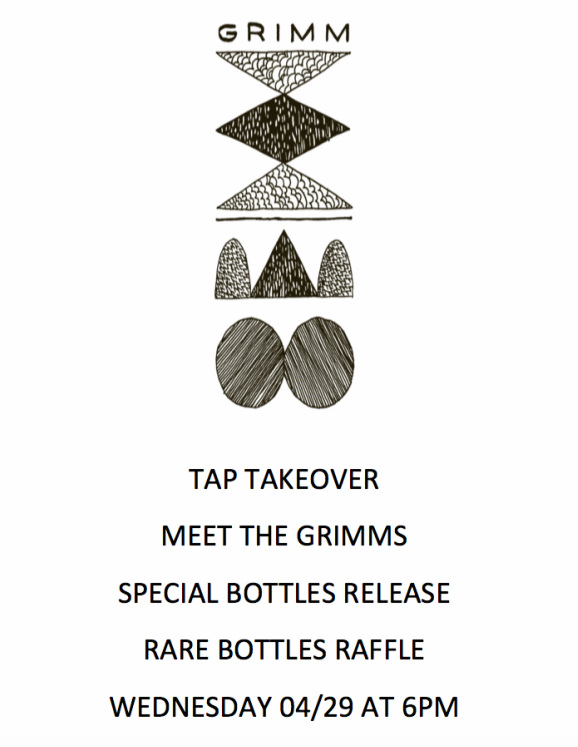 Join us for a special first event with
Grimm Artisanal Ales
, Meet the brewers and taste some of their new and limited releases.And of course a raffle of some rare bottles.
Grimm Beer On Tap:
Telekinesis-Dry Hopped Sour
Forcefield-Double IPA
Gradient- Young Bruin brewed with blackberries.
Barrel Aged Double Negative-BA Imperial Stout
Also available in bottles:
Barrel Aged Double Negative
Barrel Aged Shapeshifter- BA Scotch Ale- New Release.
---